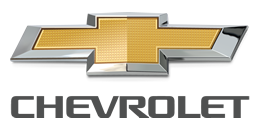 Are you looking for a Chevrolet in Calgary?
Ninja Auto Sales & Sourcing is Calgary's best source of Pre-Owned Chevrolet!

Whether you are looking for a Chevrolet cars like the Malibu or Camaro or Chevy SUV's like the Tahoe and Suburban or the popular Chevrolet Silverado we can find you the Chevrolet that meets your needs. Providing Customer Care to Calgarians for over 10 years we are commited to provinding an quality customer experience.
Browse our selection of quality Chevrolet in Calgary:
About Chevrolet Canada
Chevrolet produces and sells a wide range of vehicles, from subcompact automobiles to medium-duty commercial trucks. Due to the prominence and name recognition of Chevrolet as one of General Motors' global marques, Chevrolet, Chevy or Chev is used at times as a synonym for General Motors or its products, one example being the GM LS1 engine, commonly known by the name or a variant thereof of its progenitor, the Chevrolet small-block engine.
Current cars and trucks include the subcompact Sonic, the compact Cruze, the HHR and Orlando wagons, the mid-size Malibu, the full-size Impala, the Camaro and Corvette sports cars, the Colorado and Silverado pickups, the Equinox, Traverse, Tahoe and Suburban crossovers and SUVs as well as the Volt extended-range hybrid vehicle. Today, the Chevrolet brand still represents the value leader division within the General Motors company.